Founder and CEO of the Brett Anthony Foods Team.
"Food must take you somewhere and bring you back simultaneously. If it does not do that, it lacks flavour, and you will not go back for more. Food may take you to a hardship you surmounted or a happy event, but it gives you a 10-second vacation before it brings you back."
So says Brett Stein, CEO and President of Brett Anthony Foods, a Chicago-based commercial kitchen and prepared food manufacturer. Flavorful food always reminds him of who he was at that time, what he was doing, and where his family was – otherwise, it is "just a piece of food".
So, where would food take Brett Stein? Maybe to his first six years in South Africa before his parents split up and divided the family – two brothers staying with his father while he and his sister stayed with his mother. Or to a few years later when he and his sister moved to Israel with his mother, who he started a catering business with when he was 14 years old. Or perhaps to his three years of national service in the Israeli army, where he ended up being Soldier of the Year in 1988 because of his contribution to cooking classes and food logistics. Or to his year roaming (and cooking) around Europe or to his life in the US…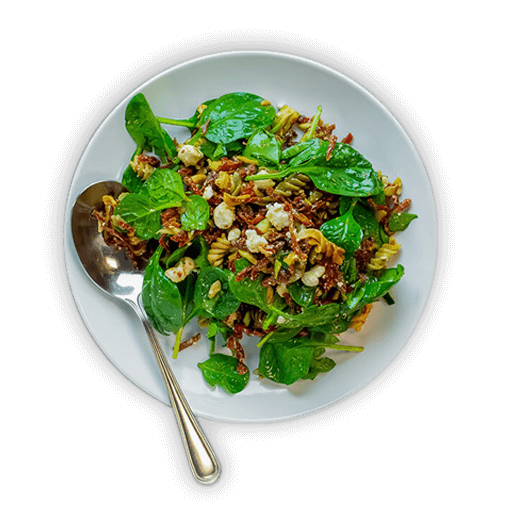 Steve Jobs famously said that when you look back on your life, "the dots connect". They certainly do in the case of Brett Stein. From his mother, his drive and ambition, and from his father, his love and compassion for people. The golden thread throughout his life is food. His parents were hotel managers around Cape Town. In Israel, as the child of a single parent in a new country, he was very aware that they were not financially or socially on par with other people and started dishwashing at 12 years old – wanting to "move up" and provide something different for those around him. The army, which is the one thing in his life he would not have done had he a choice, ironically paved the way for his ultimate success by training him in volume cooking and logistics.
By the time he started Brett Anthony Foods – a SQF Certified, USDA, FDA, commercial kitchen providing prepared food products for wholesalers, grocery stores and restaurant chains all over the US – Brett Stein already had a prominent career in catering for decades and knew exactly what his vision was: To help people grow because that would automatically make the company grow. But first – always first – the people. As he says: "If you don't bring people along with you, you do it for nothing".
Brett Stein learnt early on in his life that he loved people, which defined not only the nature of his business but also the nature of the end product – food. With his three business partners, Don O'Machel, Alex Ghantous and Craig Stein, they built a food manufacturing company that focuses strongly on both input and output, sourcing the best quality ingredients. As a result, he finds immense personal satisfaction in seeing shoppers pick products manufactured by his company – it fulfils his drive to make people happy. But his love of people and love of connection also extend to building solid relationships with everyone in the supply chain.
He believes that sourcing perfectly suited vendors is as important as the product they supply. His partnerships with his clients are equally strong, collaborating with them to turn their ideas into reality with the Brett Anthony Foods R&D division – headed by Executive Chef Don O'Machel and driven by Chef Nick Thompson and Chef Ted Hendrich. As a result, the company evolves with its clients, reinventing when its clients reinvent and can accommodate their clients' quantity requirements – no matter the manufacturing scale.
What distinguishes Brett Anthony Foods from similar companies is that they are a high-end one-stop-shop for their clients. In addition, their willingness to take risks – and sometimes fail – makes them cutting-edge forerunners in pushing industry limitations. Brett and his team bring 100 to 120 new prepared food products to market annually, dwarfing the contribution of their competitors, and their quick turnaround time from R&D to market has been a game-changer in the industry.
Brett Stein has an intuition for what works in the kitchen, doing the opposite of the expected — like opening his commercial kitchen in 2008-2009 when everybody else was hightailing it. Brett believes that one should always take the fork in the road – but never the same fork – because that creates opportunity. To be the best in everything, you need to keep growing. He says that if you can love what you do and value yourself, you transmit that passion to the people you serve, and they will always give you a chance to venture together into new and unexpected ways of creating quality food products and SKUs.
We are all shaped by our experiences, but not many manage to turn the unwanted parts of their experiences into building blocks for success. Brett Stein is one such person, and like the 12-year-old child of a single parent in a new country, he is driven to provide something different and meaningful to those around him.